Sometimes you don't have to know someone for very long for them to make a huge impact on you. That's how it was with Paddy Harrower and Davy McCreanor who joined Wallace's maintenance team last year. Davy has already displayed a great willingness to participate in wider school life and in fundraising when he joined the Zipline team in aid of the Cancer Fund for Children earlier this academic year.
In support of the fundraising for Pedal the Periphery Davy is completing a brutal challenge under the #iblamepaddy banner. Based in the Harrower Fitness Suite Davy will complete 100,000 metres on a rowing machine, a feat Paddy would have admired as he was something of an enthusiast where rowing was concerned.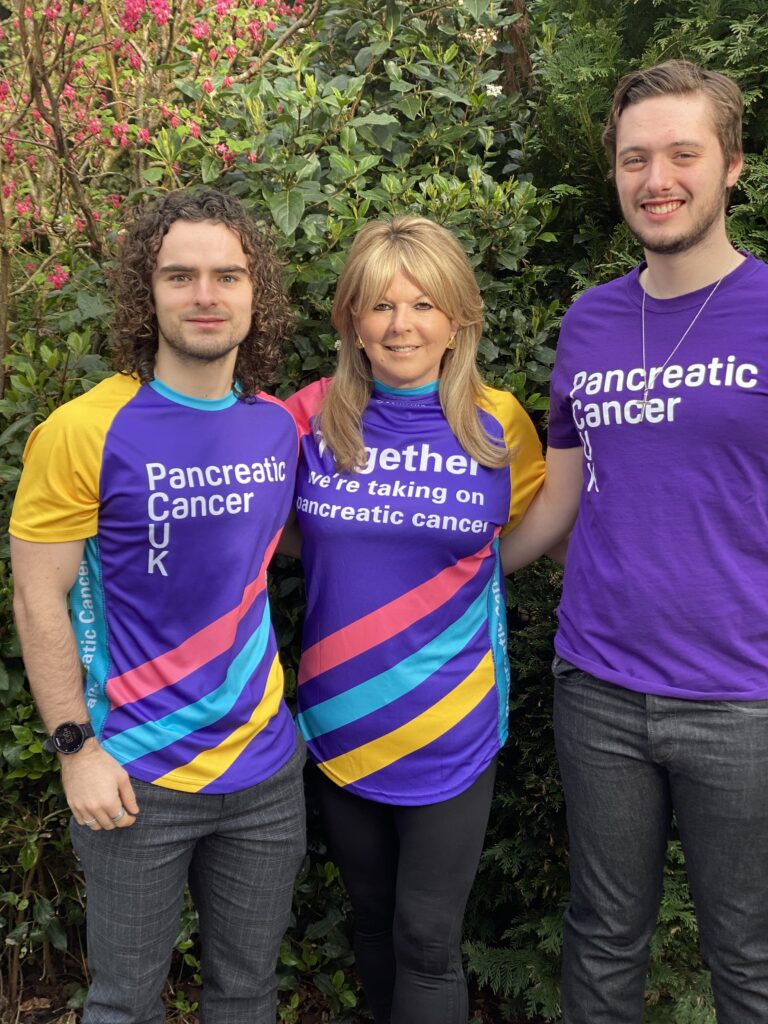 Remembering Paddy Harrower
Davy is not alone in supporting the Pedal the Periphery fundraising. Our Chair of the Board of Governors and owner of Oasis Travel, Mrs Sandra McCabe ( another Zipline survivor!) is not only a sponsor of the event but a participant.  She and others from the company will be joining Andrea and Cathy for a section of the route. Mrs McCabe's brother Gary sadly died of pancreatic cancer and both her son Scott and her nephew Craig have been involved in major fund-raising events in aid of pancreatic cancer research.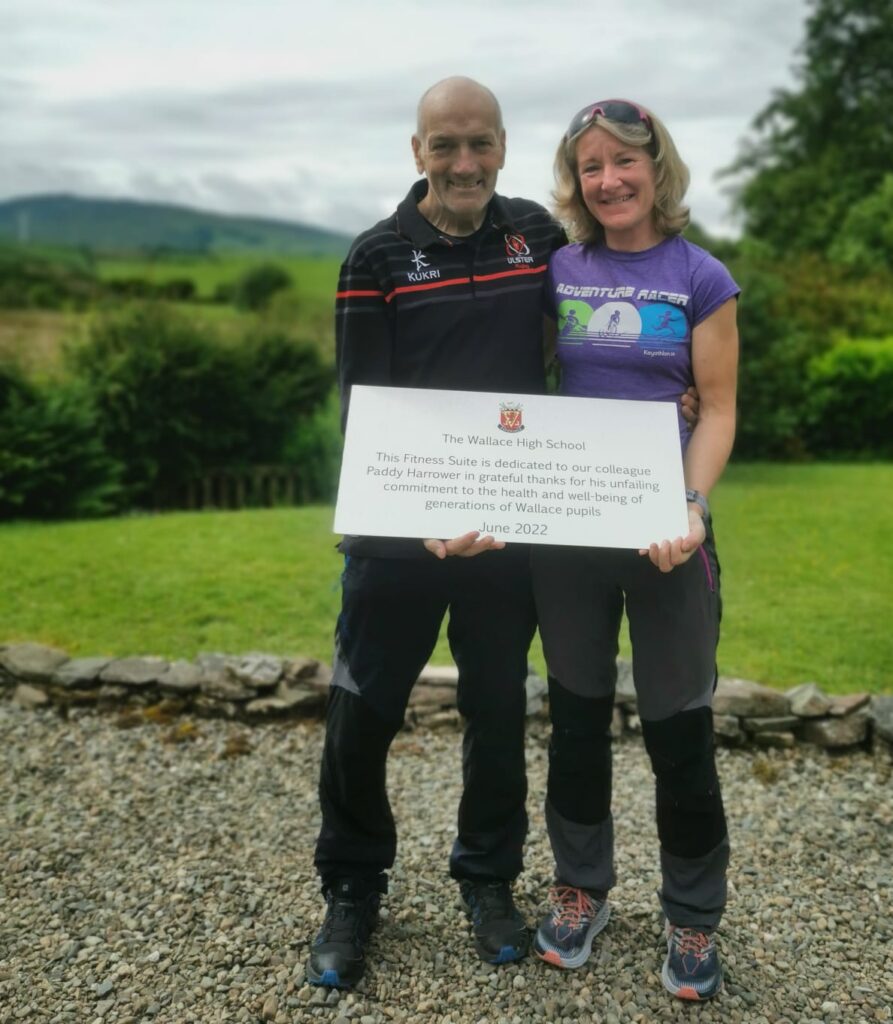 Andrea and her son Fraser paid a swift visit to Wallace to thank Davy for his inspiring challenge. Davy noted (very casually) that he'd just rowed 20,000 metres as a "little" training exercise!
Our social media platforms will be carrying regular details about the Pedal the Periphery challenge. Please donate to support Davy or the ladies at the link below which will take you to Cathy and Andrea's fundraising page. To date almost £55,000 has been raised and the target has been revised and raised from £60,000 to £80,000.
https://www.justgiving.com/fundraising/pedaltheperiphery
Pancreatic cancer rates are very high in Northern Ireland and there is very promising research being conducted at Queen's University, Belfast. Please be a part of the fight against this silent killer.
Last modified: September 15, 2023