Jean Genius
Visitors to the Art Department have been hugely impressed by an installation inspired by artist Ian Berry.
(Website: https://www.ianberry.org)
Following a request to staff for discarded denim Y13 students created a galaxy of attractive pieces building the work in layers of monochromatic tones. It has even provided a new game…Spot your denim!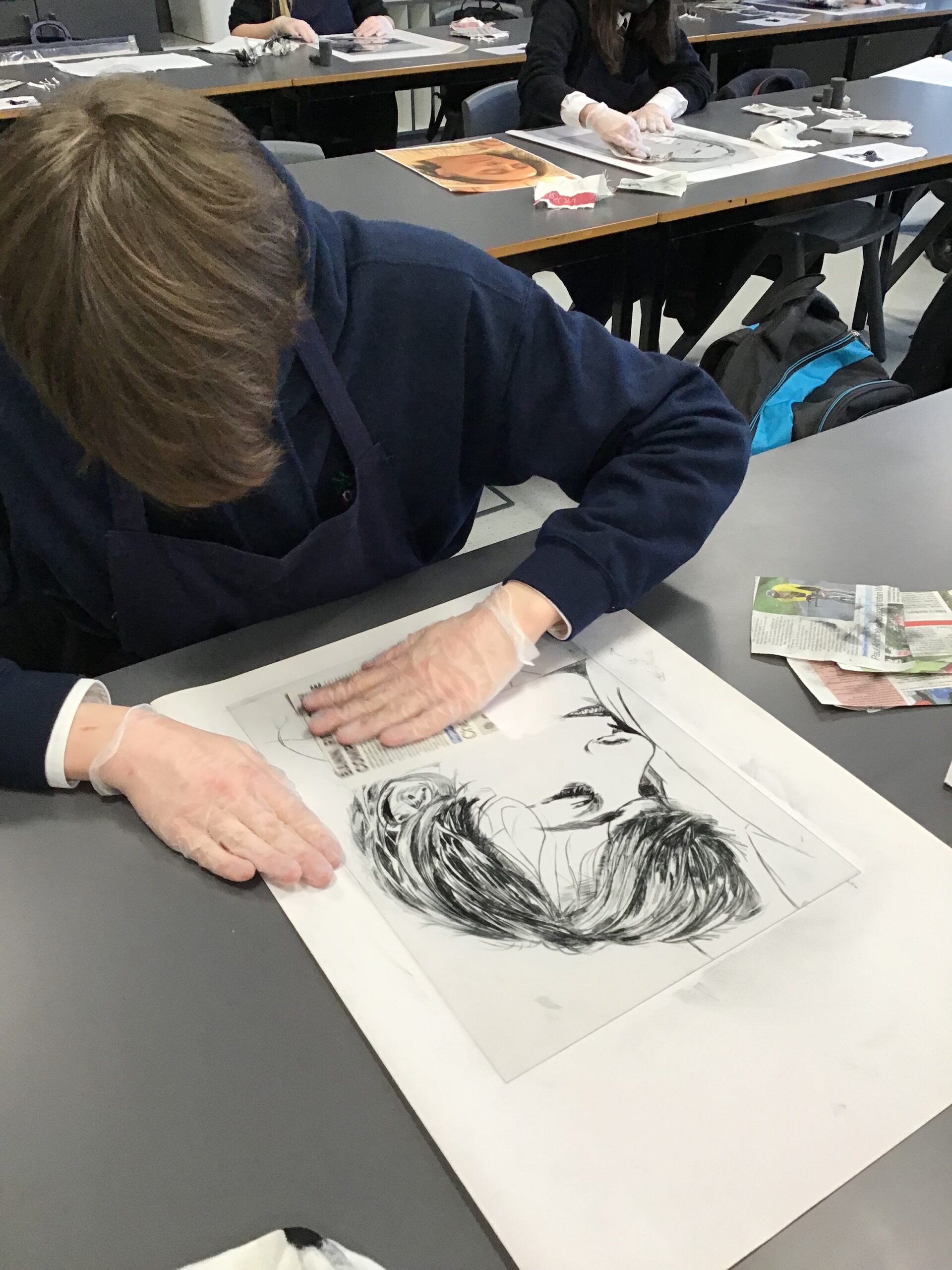 At first glance, many believe that Ian Berry's work are blue toned photographs or indigo coloured oil paintings. This is not only when viewed online or in print, when much of the depth and detail is lost, but even up close. Even at touching distance, many viewers don't realise that they are looking at many layers, and shades, of denim jeans.
Our installation features a variety of images united by the material and the technique but given "colour" by the creativity of the individual student who often derived their inspiration from photographs.
In an age when sustainability, recycling and upcycling have become fashionable Berry's "Art in Denim" holds a special place.It is his medium for seeing the world, his paint; it is hard to imagine a more appropriate material to use in this modern age as denim is a fabric that genuinely spans the globe.
Upcyclist interview: https://www.upcyclist.co.uk/2018/11/ian-berry-recycled-denim-art/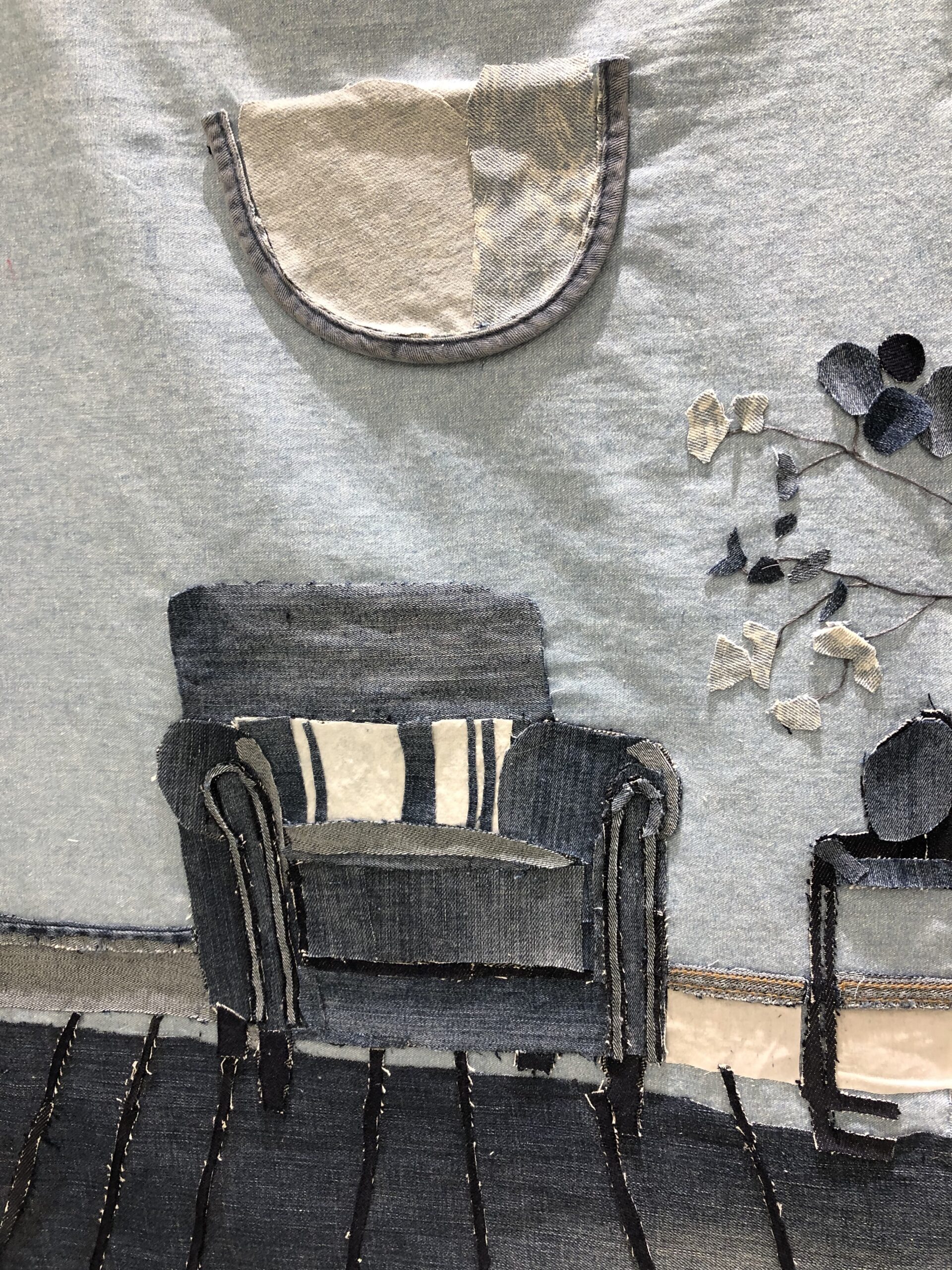 Year 13 AS Art students also recently enjoyed a stimulating workshop facilitated by visiting artist Robert Peters who is a contemporary visual artist based in Northern Ireland.
To learn more about Robert and his work visit the website below.
(Website:https://www.artscreative.me/)
A Level Art students gain experience of a wide repertoire of techniques during their studies and the workshop was an invaluable opportunity to learn about printmaking and in particular about the process of intaglio printmaking. Intaglio is the opposite of relief printing and Drypoint is the most accessible of the various styles available to an artist. The pupils prepared a clear acetate plate prior to the school visit by placing it over a photograph and then scored the surface with a scribing tool. The scored areas hold the ink and the deeper the scores, the darker the eventual tone; white areas are not scored. During the inspirational visit the students were shown how to prepare the paper for printing, how to ink and polish their plate and how different tools created variation in tone and texture.
Last modified: February 9, 2022