The Young Enterprise Company Phonix established in Wallace High School in September 2017 had a very successful year culminating in reaching the Northern Ireland Final of the Company of the Year Competition held in The City Hall, Belfast on Thursday 14th June 2018.
The Young Enterprise Company Programme gave Phonix the opportunity to establish and run their own business in school and to attend Trade Fairs in local shopping Centres around the province giving them the opportunity to sell their innovative product, a headband with incorporated earphones, to the public.
Phonix successfully launched their product when they attended the Big Market at St George's market in December. They went on to win Runner Up Best Overall Company at the Bloomfield Shopping Centre Trade Fair and the Social Innovation Award at the Abbey Centre Trade Fair both held in February. In March they attended the cross border trade fair in Dundalk where they won Best Visiting Company and Best Overall Company.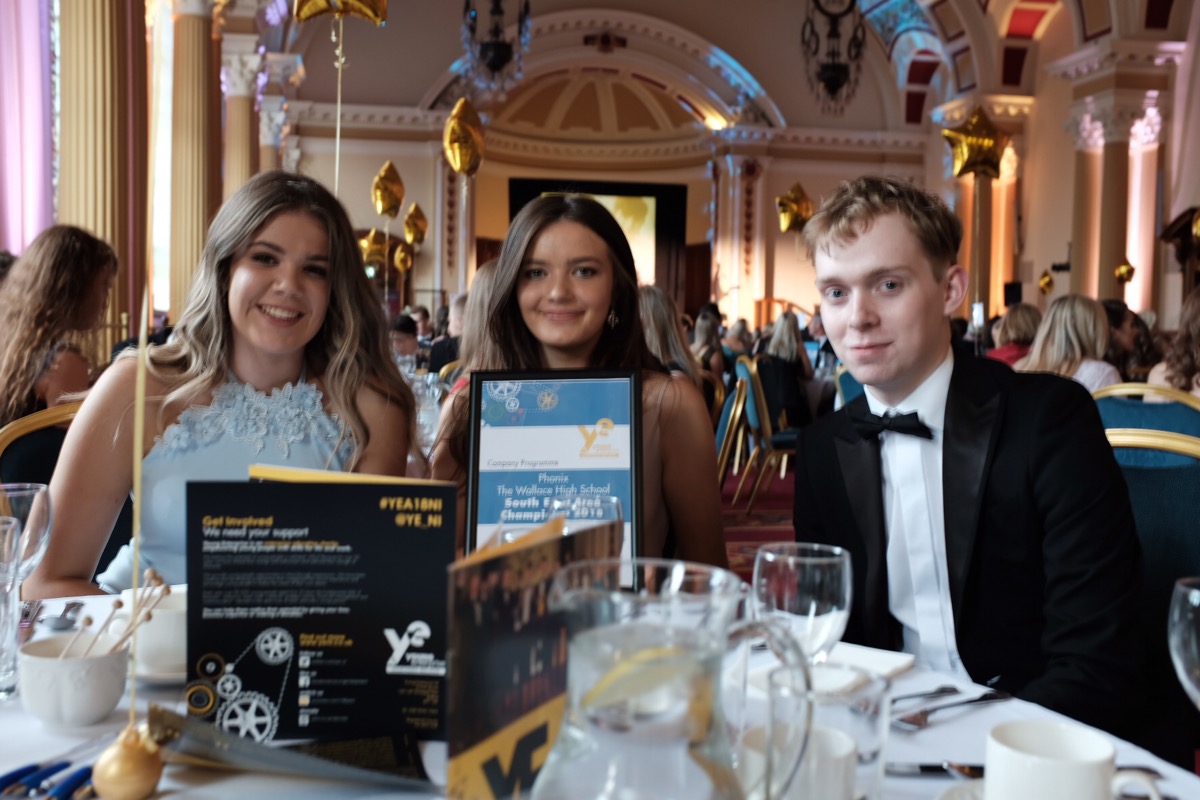 Phonix consisted of ten young entrepreneurs – Anna Thompson, Lydia Stockdale, Rachel Steele, Connor McNeice, Sam Hamilton, Ben Tate, Ben Curry, Cai Pentland, Rachel Stephens and Katie Ringland.
The Company was guided throughout the year by their Centre Lead, Ms Karen Neill and their business adviser, Mr Gary Young from Bank of Ireland.
Other successes were also enjoyed by the other Young Enterprise companies in the school. Travella, who designed and sold a travel mug won Best Visiting Company at the Abbey Centre Trade Fair and the Best Marketing Award at the Dundalk Trade Fair.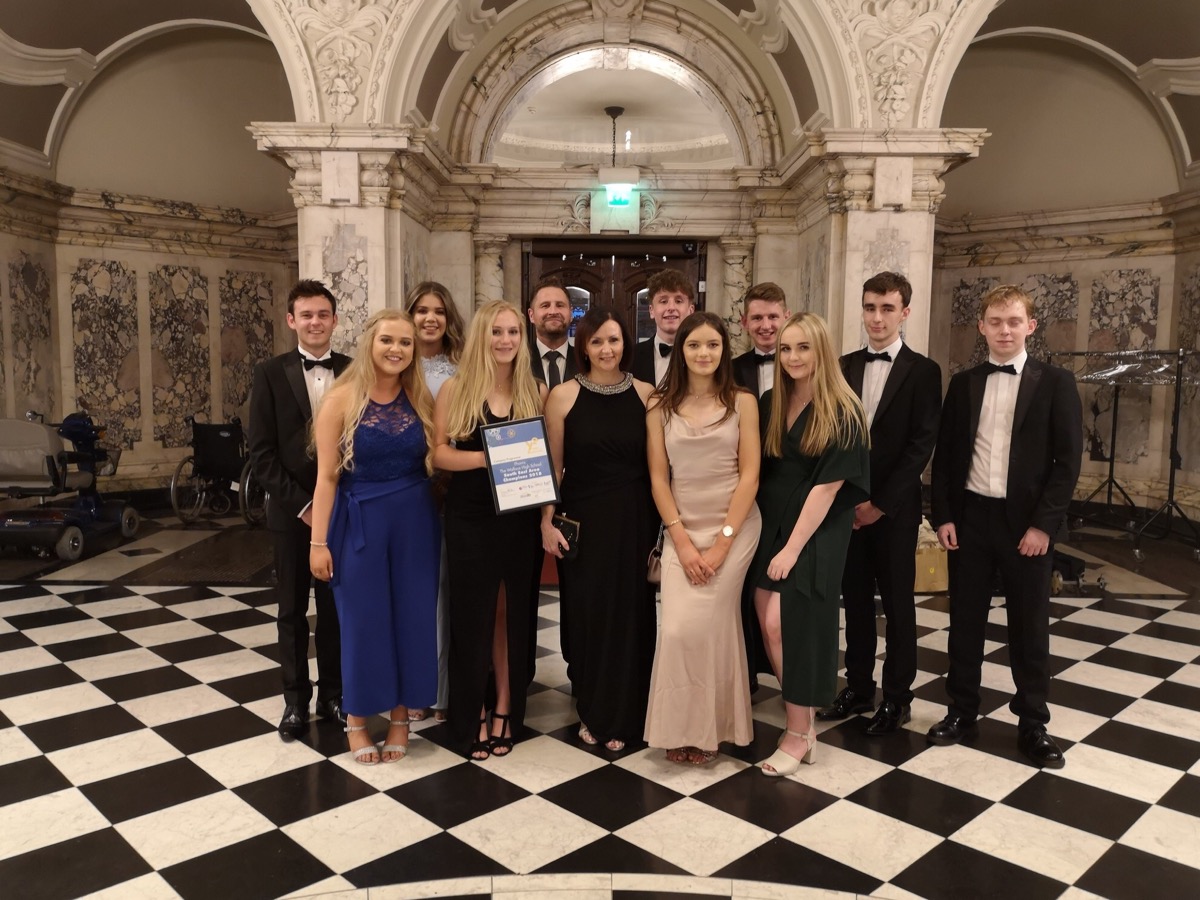 Virtus, who sold a collapsible water bottle won Runner Up Best Overall Company at the Abbey Centre Trade Fair and finally Supply Nest who sold a range of confectionary products won the award for the Highest Sales at the Abbey Centre Trade Fair.
Last modified: June 28, 2018