Fans of Dragons' Den and The Apprentice would have enjoyed witnessing the competitive spirit demonstrated by Wallace's Year 9 pupils at the Young Enterprise Blast Off programme which saw the pupils participating in a range of fun activities and being inspired by genuine entrepreneurship displayed by two former Wallace pupils!
The event was led by Rebecca Wright of Young Enterprise who has enjoyed an interesting career path. Having originally trained as a Business Studies teacher, Rebecca has worked in the charity sector and for the National Trust. She noted that the recent trend of many companies providing " volunteer hours" for their staff has given the work of Young Enterprise a great boost, a fact that was clearly demonstrated by the very warm reaction of Year 9 to guest presenters Samara Prentice and Rory Stewart. Both Samara and Rory referred to their happy memories of Wallace, noting some of the key skills the school had nurtured in them with Samara observing that " Wallace was amazing in teaching you to be resilient."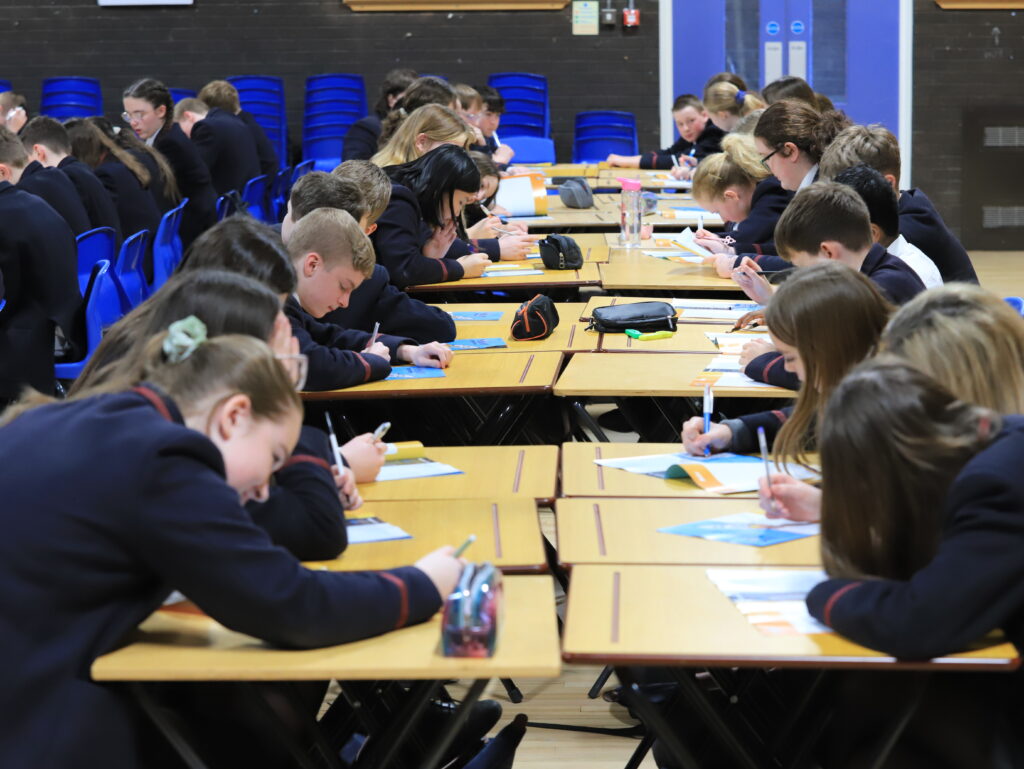 The pupils enjoyed an activity packed two hours which included a Top 50 Brand quiz, a video from a Young Enterprise team, an Ideation Challenge and the opportunity to pitch an idea for a re-cycling challenge. Speaking afterwards Rebecca praised the creativity of the groups noting she had especially liked the pitches for a bird bath and for eco-friendly make up.
Head of Business Studies, Ms Knight-Geddes commented:
" Year 9 really excelled today and our guests were delighted with their attentiveness, creativity and enthusiasm. Entrepreneurship is central to modern society and we are delighted to partner with Young Enterprise in encouraging Wallace pupils to be aware of the skills needed in the twenty- first century. It was lovely to meet such successful former pupils who have inspired the pupils of today."
Last modified: March 23, 2023