Wallace High School Year 12 student, Beth, last week represented Lisburn and District Soroptimists at the Northern Ireland Public Speaking finals, held in Hillsborough. Beth was chosen to represent the Lisburn district following a hotly contested heat in November involving several local schools. Her speech on the challenging topic, "Education is not the filling of a pail but the lighting of a fire", was both topical and thought provoking.
Teacher in charge of Public Speaking at Wallace, Mrs Emma Rogers, commented, "It has been a pleasure to work with Beth in preparation for this event. She is a powerful communicator who has a genuine interest in current affairs. I am very grateful to the Soroptimists for organising such an excellent event which promotes the power of public speaking for our young people."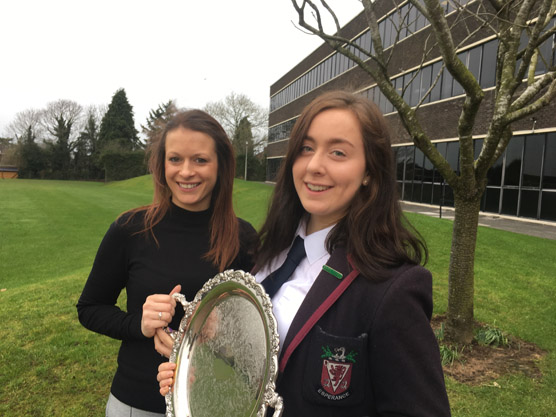 Beth explained, "I really enjoyed taking part in the local heat and the Northern Ireland Final. It was wonderful meeting students from other schools and hearing their views on a diverse range of issues such as Violence and Conflict Resolution, Environment Sustainability and Economic Empowerment. As well as delivering my pre-planned speech on education at the Northern Ireland Final, I thoroughly enjoyed thinking on my feet to discuss 'My Challenge is……'. I hope to pursue a career in Law and this competition has developed my confidence greatly. It was also very interesting to be part of a competition which encourages young people to consider the role of women in today's society."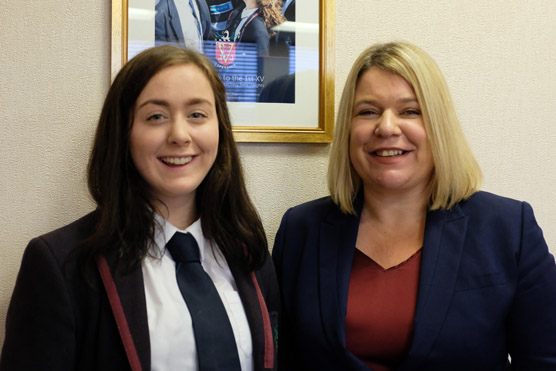 Head of English, Gillian Weir, concluded, "I am delighted that Beth has had the opportunity to showcase her talents and would like to thank Mrs Rogers for all her efforts in preparing our pupils for such competitions." Beth is now looking forward to competing in the Edgar Graham Memorial Public Speaking Competition to be held next week in the Senate Chamber in Stormont, organised by the Ulster Women's Unionist Council.
Last modified: March 9, 2017