Wallace High School were delighted to welcome three very special guests this week.
Alan Woodside, Stephen McCluskey and Steven Caldwell, visited the school to meet members of the Public Speaking team.
The Business and Professional Women's team- Upper Sixth pupils Abby Conroy, Gaby Johnston and Anna Woodside, enjoyed considerable success last year, winning Regional heats and then being selected to represent Northern Ireland at the UK Finals.
Sponsors Conexpo (NI) and Tennants Bitumen had kindly offered to fund the trip, with Alan Woodside assisting with superb organisational expertise.
With training going well, the three pupils were set to flourish at the weekend event in Shropshire, looking forward to competing against teams from across the UK.
The girls were understandably disappointed when the Spring event was cancelled due to the pandemic and once again when an Autumn trip to the Houses of Parliament also had to be shelved.
Gaby commented,
"Taking part in Public Speaking really helped boost my confidence and I am looking forward to utilising my communication skills in a career in Business."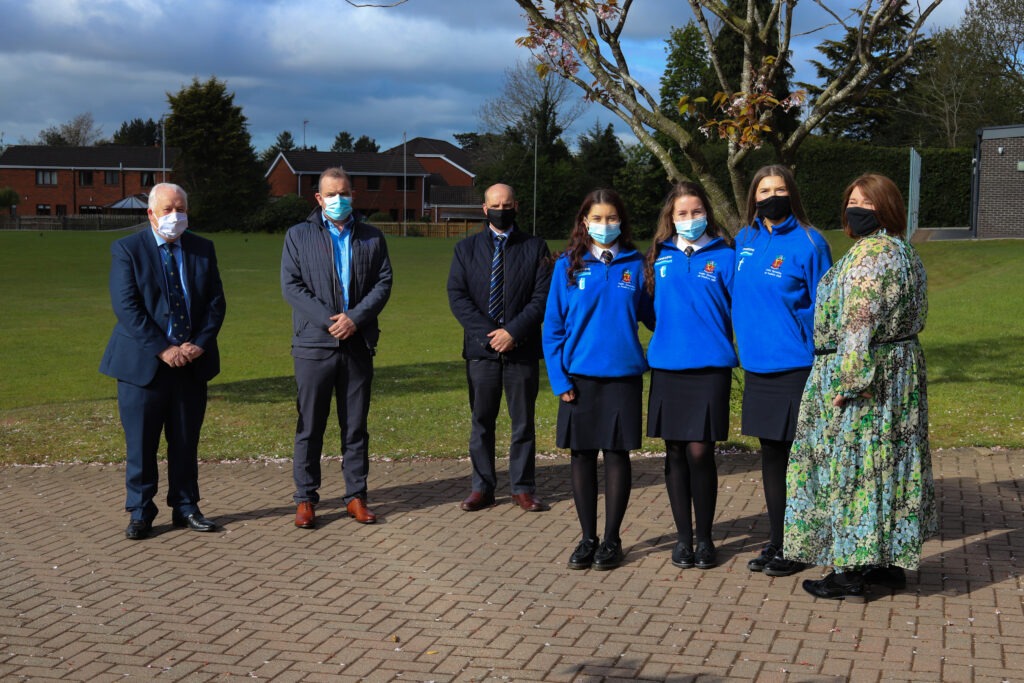 Abby paid tribute to the sponsors,
"It was really interesting to hear from the two Directors this week about the key skills valued by employers and I hope to build on the skills of thinking on my feet and working with others in a career in Law."
Anna, who was named Best Speaker at the NI Finals and who also picked up the accolade of NI Soroptimist Public Speaking champion, encouraged others to give Debating and Public Speaking a try,
"I've really enjoyed the rich extra curricular life offered here in Wallace, with a myriad of opportunities for enrichment and leadership development. I'm delighted that Public Speaking is continuing to thrive this year, albeit in a digital fashion. I'd like to thank Mrs Weir for her enthusiasm and support in all our endeavours."
Head of English Gillian Weir concluded,
"I have no doubt that Anna, Abby and Gaby have exciting careers ahead of them and I know they, as Wallace women, will embrace every opportunity in life. I'm delighted that Sophie Hinds in Year 13 won the Soroptimist Public Speaking digital event in February and that so many of our Sixth Years took part in the Young BPW European networking seminars on interview skills, negotiating and teamwork. We are fortunate to have such wonderful support from the business world to support our students."
Last modified: November 17, 2021