Further Mathematics students in Year 13 and 14 recently enjoyed great success at the UK Mathematics Trust Senior Team Challenge competition. Emily Hayes, Anna Trimble, Kirsty Dawson and Neil Thompson were accompanied by Mrs Elliott to this prestigious competition.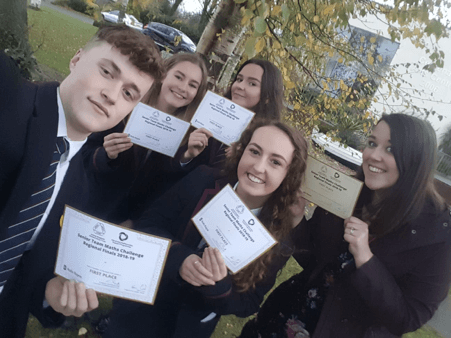 The competition took place on Friday 18th November with the team of 4 having to work together in order to complete various mathematical challenges and problems including a cross-number, shuttle and group rounds. The team had prepared for the challenge by working closely with Mrs Elliott after school in order to perfect their approaches for each of these rounds. They were placed joint first alongside a team from St. Malachy's College and both teams will now compete in the National Final in London next Tuesday 4th February. Mr Alexander, Head of Mathematics, was delighted with the results commenting:
'the team have worked very hard in preparing for this competition and as a department we are extremely pleased with this regional success. I would like to thank Mrs Elliott and the teachers of these students for their input and wish them all the best in the National final.'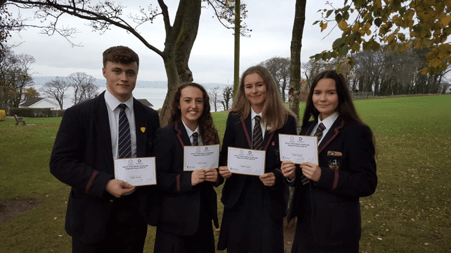 The team was delighted to have their trip sponsored by Whitemountain Quarries Ltd. They provided a generous donation of £250 towards the cost of the trip and the school is very grateful for their support.

Last modified: February 1, 2019