Pause and celebrate" was the message given by Mrs McCabe, The Chair of the Board of Governors, at the first of the Key Stage 3 Celebration Assemblies, as Year 9 pupils and staff came together to recognise and reward the achievements and efforts of their first year at Wallace.
Each Key Stage 3 year group had their individual celebration with prizes awarded in a range of categories. Pupils received awards in the following categories:
Achieving all A grades in the Summer examinations
Subject prizes
Significant improvement since the Winter examinations
Full attendance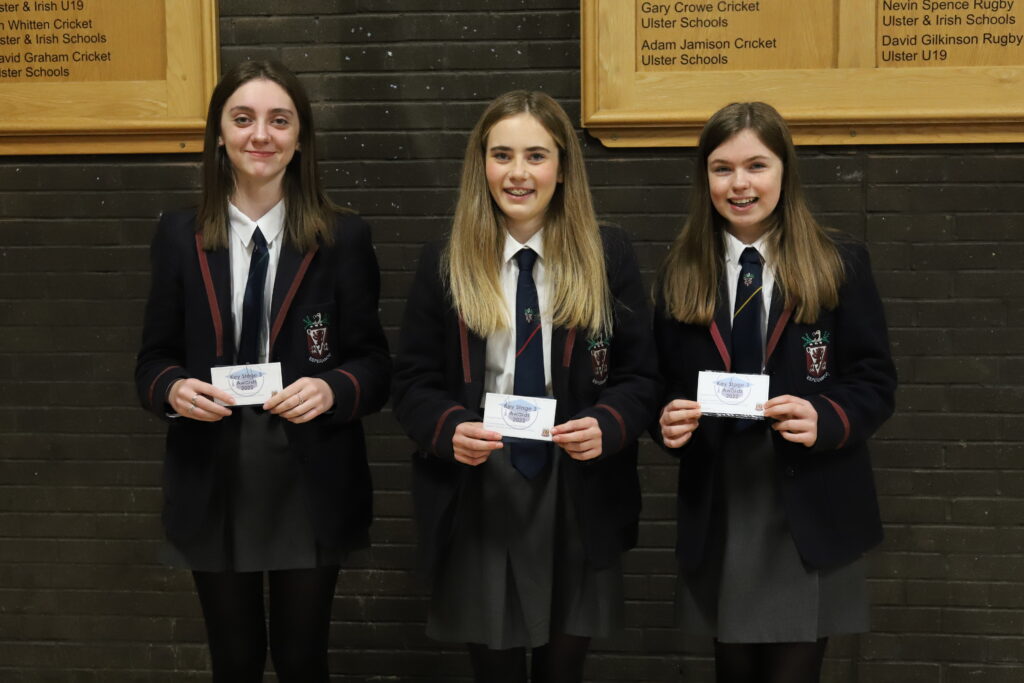 At each celebratory event pupils were encouraged by the Principal and the Head of Year to enjoy the success represented and to reflect upon the richness of opportunity school provides for each pupil to reach their own targets. The importance of high attendance levels was emphasised as academic research consistently indicates that absence from school has a negative impact upon achievement.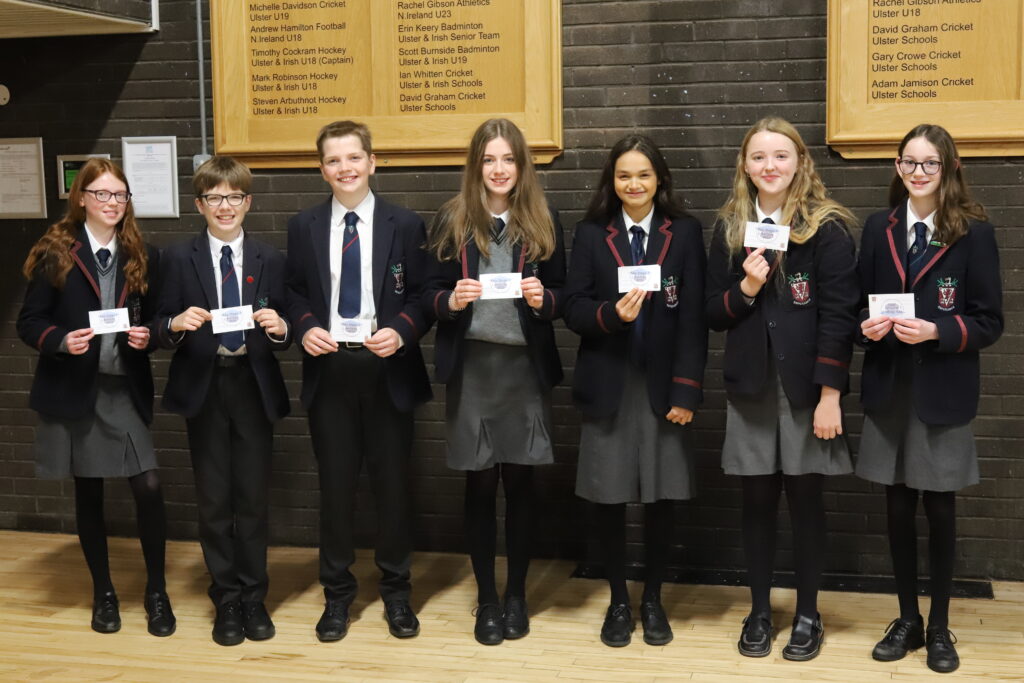 In total, across the Key Stage, 27 pupils gained prizes for all A grades, 77 subject prizes were awarded and 37 pupils were selected for progress and improvement awards. Full attendance was achieved by 27 pupils with 15 of the awards going to Year 8 pupils. As always, the awards were generously funded by the PTA.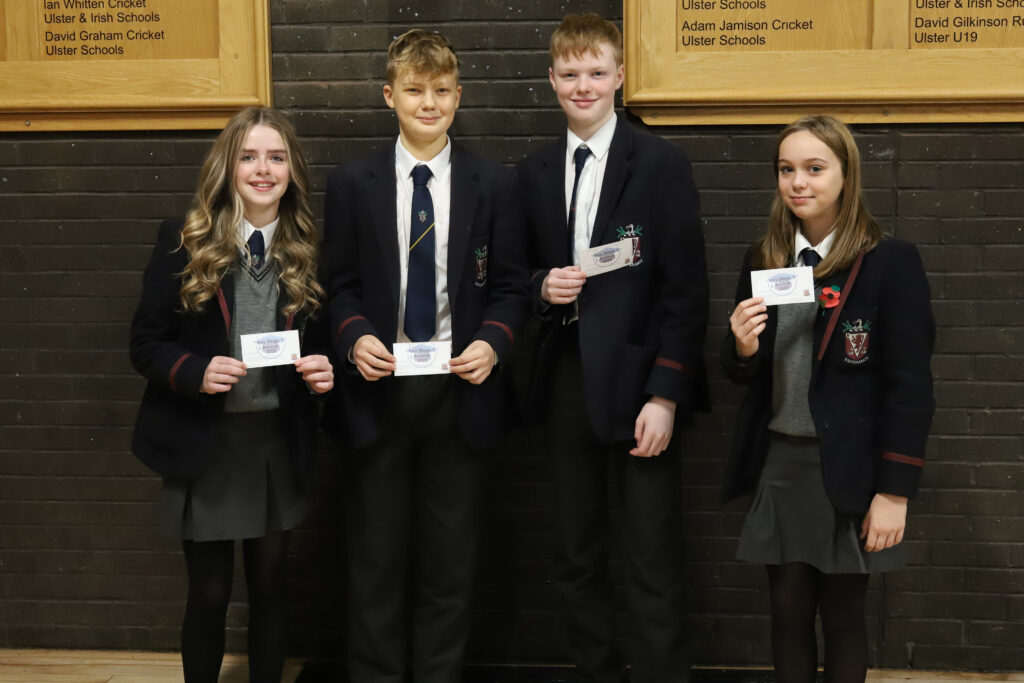 Senior Teacher Mr J Reid commented:
" Due to Covid 19 we did not have the opportunity to hold any formal, live celebratory events since 2019 and we decided that there was an opportunity for a re-think and a refresh. The Key Stage 3 celebration events provided an opportunity for our pupils to applaud each other and to be motivated by the improvement, progress and academic excellence of their peers. We hope this will encourage all pupils to see that individual progress is measured and rewarded. Not everyone can win a subject prize but progress and attendance prizes are hopefully motivational for everyone. I'd like to express my thanks to all who helped with the very smooth running of the assemblies and I hope the pupils enjoyed them."
Last modified: January 4, 2023