Our Senior Prefect Team play a central role in the day to day running of the school. They are chosen by a robustly democratic voting procedure which involves both their peers and their teachers. The students are given the opportunity, prior to the voting process, to outline to staff the contributions they have made to the life of our school community. Our House Captains, supported by their Vice- Captains, are responsible for leading their individual House and motivating its members to play a full role in the House system. It enables older pupils to act as mentors to younger pupils and offers the opportunity to make friends in varied year groups.
We expect all our senior pupil leaders to act as role models and to understand the privileges of commitment and service. The profiles which follow answer the following questions:
A2 subjects studied
What I bring to the team
Best Wallace memory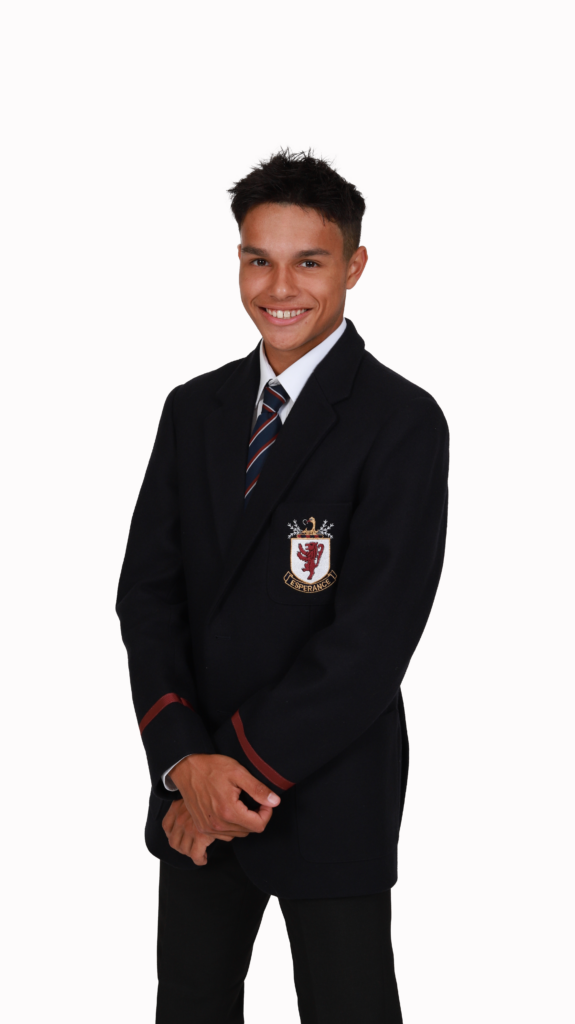 Head Girl: Samia El Dibany
Biology, Chemistry and Nutrition and Food Science
Enthusiasm, approachability and a commitment to the school's Core values.
Performing at the Christmas Carol concert in Saint Patrick's each year and enjoying its matchless atmosphere.
Head Boy: Josh Kamalarajah
Biology, Chemistry, Mathematics (Further) and Physics
Warmth, enthusiasm, a quirky sense of humour and a desire to be a good role model.
The most memorable is being part of the Dowdall Cup winning team last year as nothing compares to sharing success with friends and team-mates.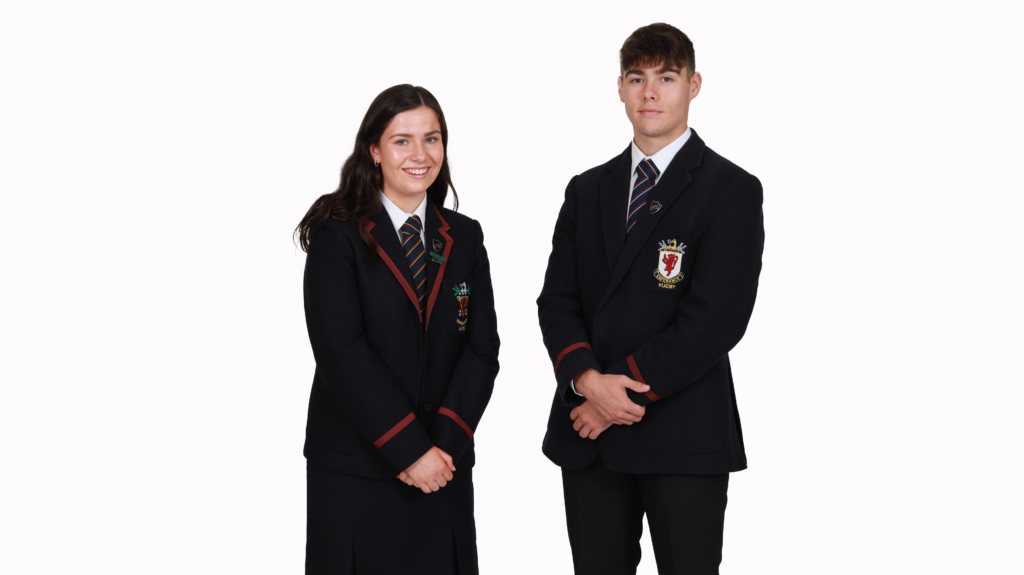 Deputy: Rachel Armstrong
Business Studies, English Literature and Politics
Enthusiasm! I consider myself approachable, confident, hard-working and motivated and I hope to be a good role model.
Placing as runner up main speaker in the NI BPW public speaking competition when I spoke on the theme of gender inequality. Sadly, Covid put paid to competing in the UK final.
Deputy: Matthew Crowe
Economics, History and Politics
An approachable and fun personality in addition to being a voice for change.
Playing for the 1st XV in the Schools' Cup Semi-final at the Kingspan Stadium in March 2022.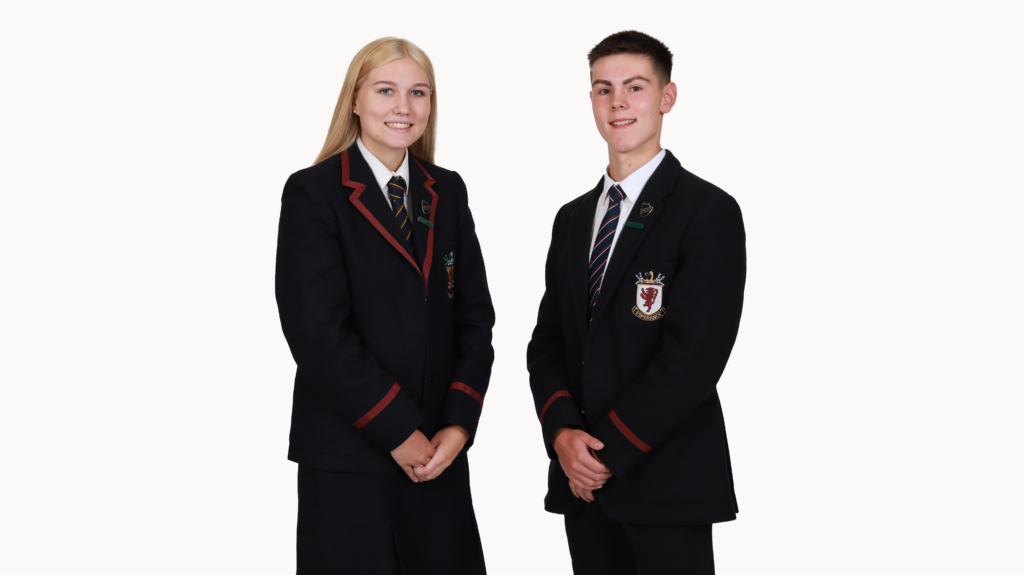 Deputy: Tanisha Dowie
Enthusiasm and the ability to be a keen team player. I hope to be a friendly, welcoming face and a good role model.
Deputy: Andrew McCluskey
Business Studies, History and Mathematics
Enthusiasm and leadership skills coupled with valuable experience of balancing school and extra-curricular activities.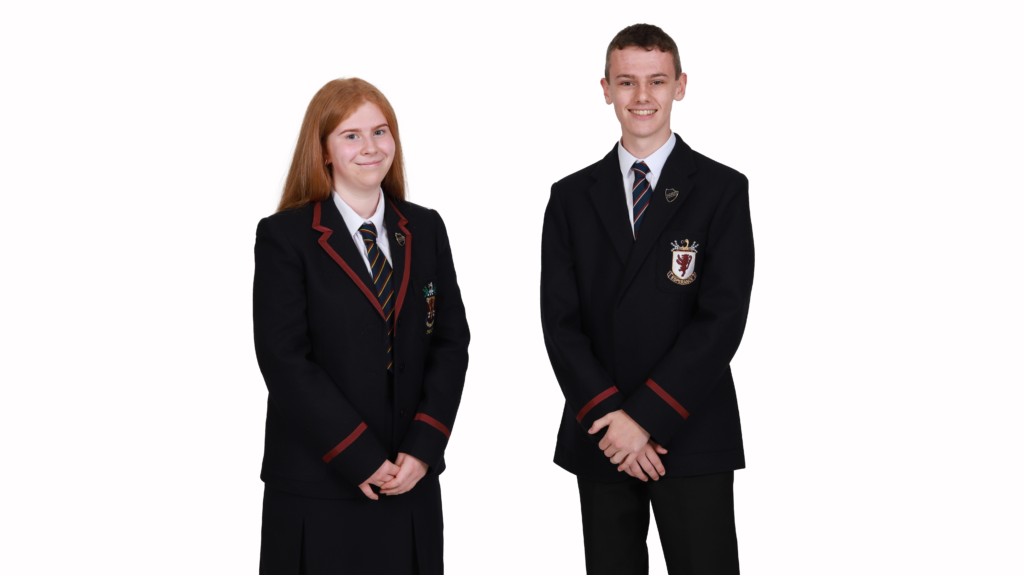 Deputy: Sophie Orr
Geography, Mathematics and Politics
An enthusiasm to get involved in everything coupled with a friendly and approachable personality which will hopefully encourage others.
Deputy: Lewis Carson
Mathematics (Further) Politics and SSD (that's to do with computer coding for the uninitiated)
I hope to be a good role model for the younger students by being approachable and enthusiastic.
The 2018 FIRST Robotics competition in Detroit where I met students from around the world.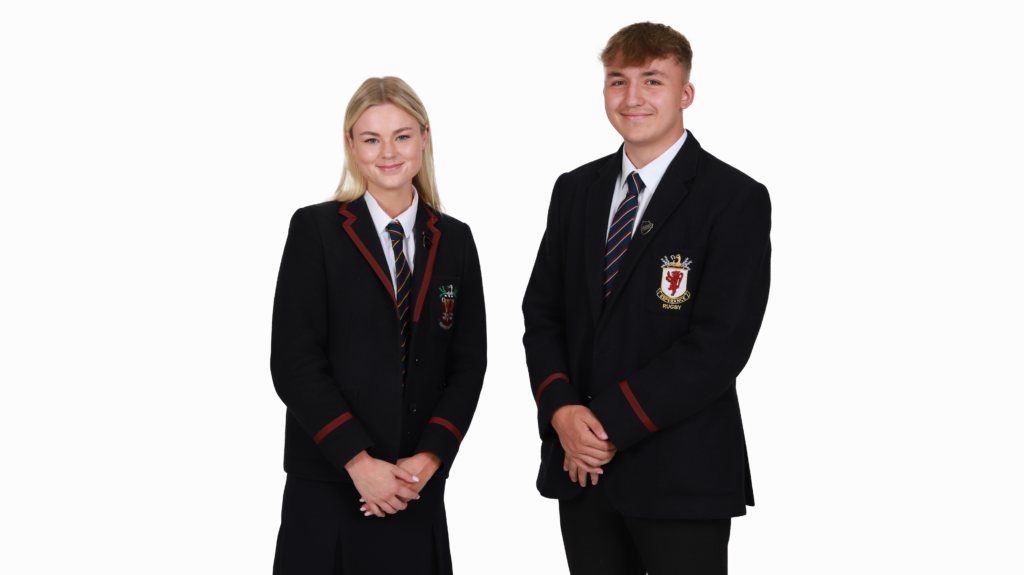 Deputy: Lucy Gould
Biology, Economics and Mathematics
A strong work ethic and lots of motivation. I hope to demonstrate communication and organisational skills.
Playing hockey at every level of school competition but especially when we won the McDowell Plate final.
Deputy: Adam McLean
Mathematics (Further), Physics and SSD
Confidence, enthusiasm and strong leadership skills.
Playing rugby at every level but in particular playing in last year's Schools' Cup semi-final at Kingspan in front of most of the school.
House Captains
(The House Captains reflected on their contributions to their Houses)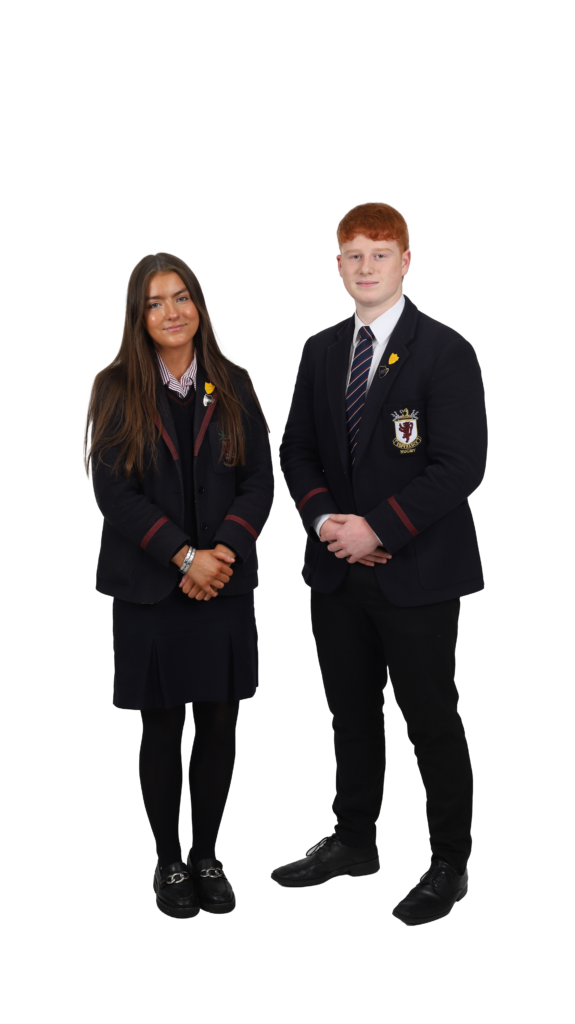 Abi Campbell (Seymour)
English Literature, History and IT
I have loved leading my team of girls and making Thursday mornings fun and exciting for the younger school. Rallying support and partaking in the competitive nature of the house competitions with Hamilton has been so exciting and enjoyable.
My best Wallace memory would have to be winning the league many years in a row with my senior A netball team.
Charlie Beattie (Hamilton)
Business Studies, Geography and Mathematics
Organising and delivering the House assemblies and leading my House to its winning streak in the House Quizzes.
Playing in the semi- final of the Schools' cup at Kingspan Stadium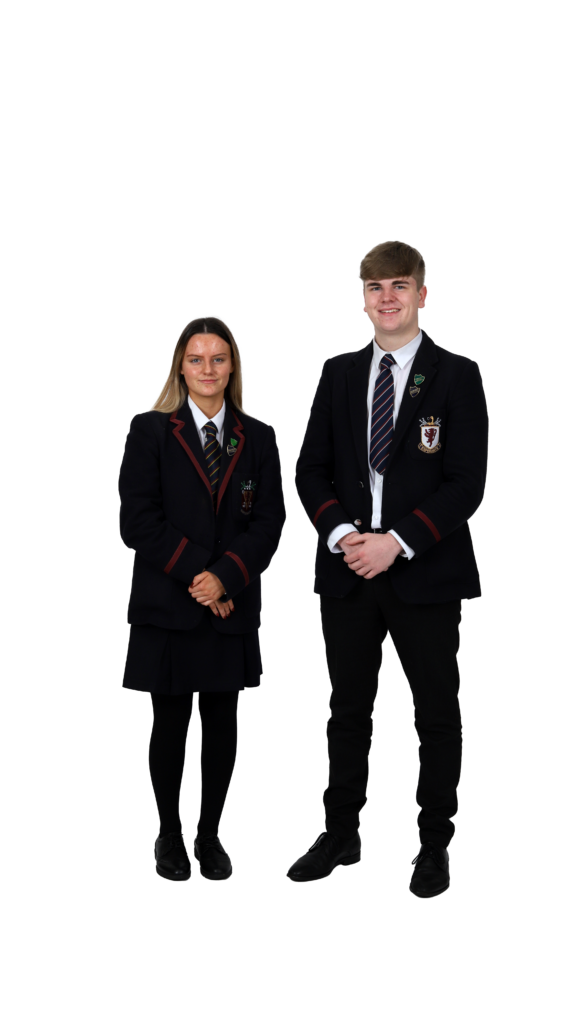 Scarlet Gill (Gracey)
Biology, English Literature and Geography
I've organised assemblies and got the junior school pupils actively involved in events such as the House quizzes. We enjoyed decorating the House boards.
The House quizzes! It was so much fun with all my Vice Captains and other House leaders listening to music and rooting for our players.
Michael Rocks (Conway)
Geography, History and Politics
Delivering brilliant (modest also!) House Assemblies on Thursday mornings for the Conway pupils at Wallace High School.
Representing the school golf team from Year 10 to Upper Sixth.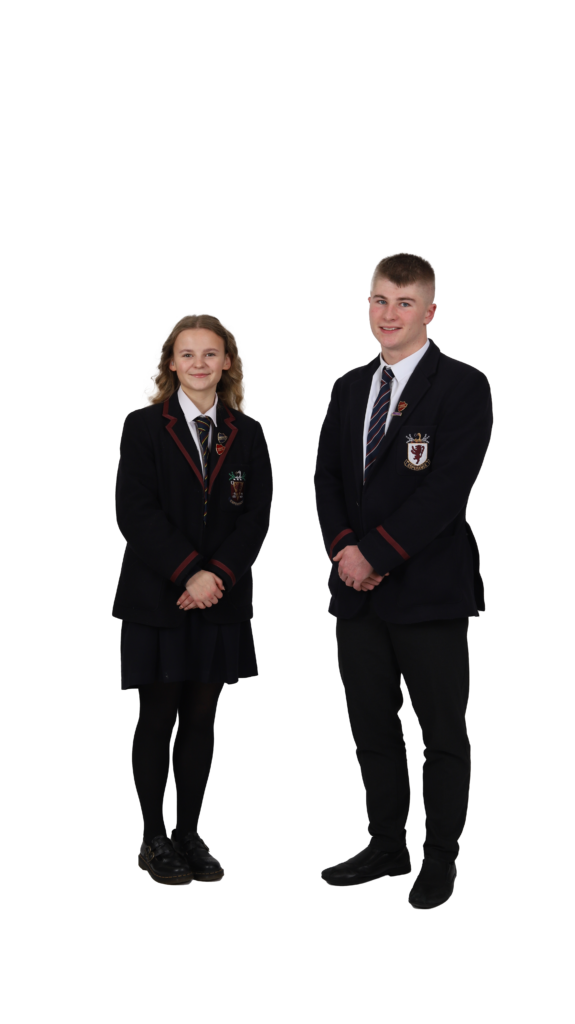 Maya McKinley (Hanna)
Biology, Geography, Sports Studies (Extended Cert)
I've enjoyed creating a sense of school spirit and camaraderie within the school. I've encouraged younger years to get involved in a competitive manner. Adding an element of friendship and familiarity for the younger pupils is important to me.
I enjoyed winning the Seconds' hockey cup when I was in Year 11; being my first year of senior hockey this was a great experience for me!
David Warke (Barbour)
History, Politics and Spanish
I've enjoyed organising House assemblies and helping to organise the House Quizzes!
Definitely the charity events such as the Colour Run and the memorable Mud Run!
Last modified: January 4, 2023