Another successful year of expeditions for our Duke of Edinburgh (DofE) participants came to a close in June 2023. This year Wallace was once again able to deliver the Bronze, Silver and Gold DofE Award Levels. Over 160 students from Years 10-13 enrolled to complete the various sections of the Award Scheme. Our Expedition training programme was ably facilitated this year by the team from Bryson Pathways.
Table of Contents
Year 10 began their training on how to use the eDofE online system to record all the activities they planned to complete for their Volunteering, Skills and Physical sections. They completed their in house training in May prior to the internal examinations.
114 Pupils embark on the Bronze Award
A further training day was carried out at Ardnavalley campsite across two days, were they reinforced the skills learnt earlier in May and also began to develop further cooking and navigational skills. The 17 Bronze groups then completed their Qualifying Expedition along the North Down coastal path. There were three sets of expeditions dates to accommodate the 114 students. The weather was on our side and most groups got to partake in glorious sunshine.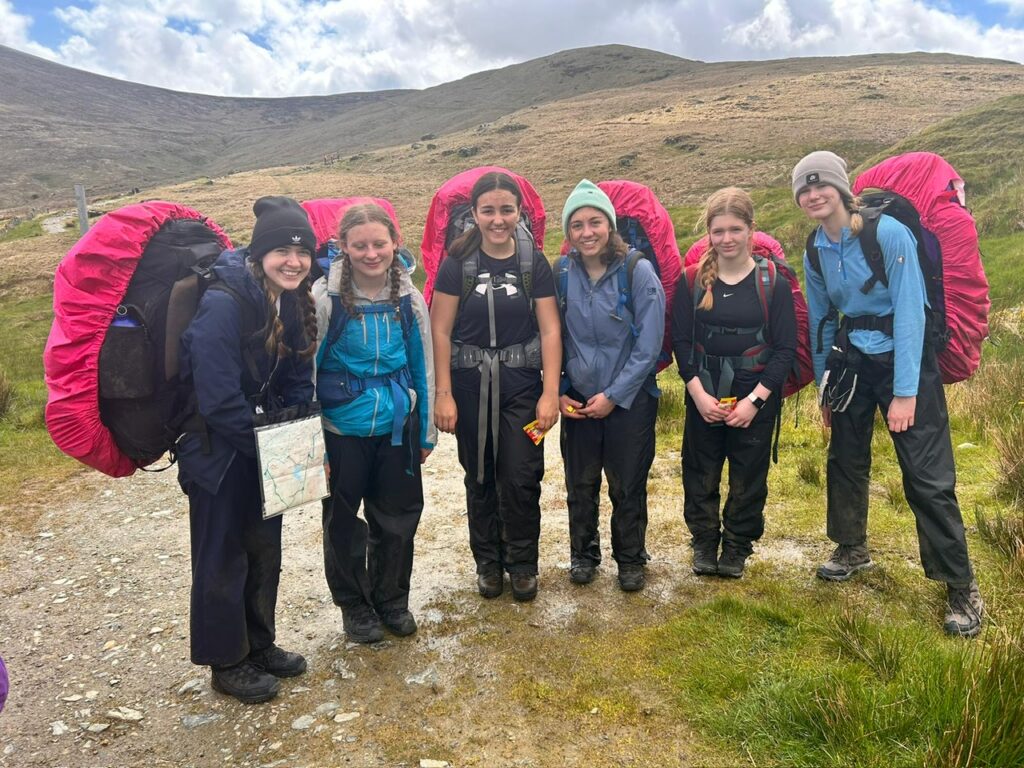 Our Year 11 Silvers began their in house training earlier to accommodate a training day in the Mournes. Unfortunately, their Silver Practice Expedition was very cold and very wet as the weather did not favour us at the beginning of Easter. Undeterred, our groups went out again a few weeks later and completed their Qualifying Expedition of three days and two nights in style.
Wallace High School Duke of Edinburgh Scheme
We had 20 Year 13 students sign up to complete their Gold Duke of Edinburgh in 2022-23. Most of these participants had completed their Bronze and Silver Awards with the school, so it was amazing to see them continue right to the Gold Award.
Following their in house training day and two training day walks in the Mournes, they embarked on their Practice Expedition on the same very cold and very wet weekend with our Silvers.
All our participants completed this demanding weekend in style and progressed through to the drier and warmer Qualifying Expedition in June. Following their AS examinations, all the Gold participants embraced the four day three night expedition with great spirit and enthusiasm.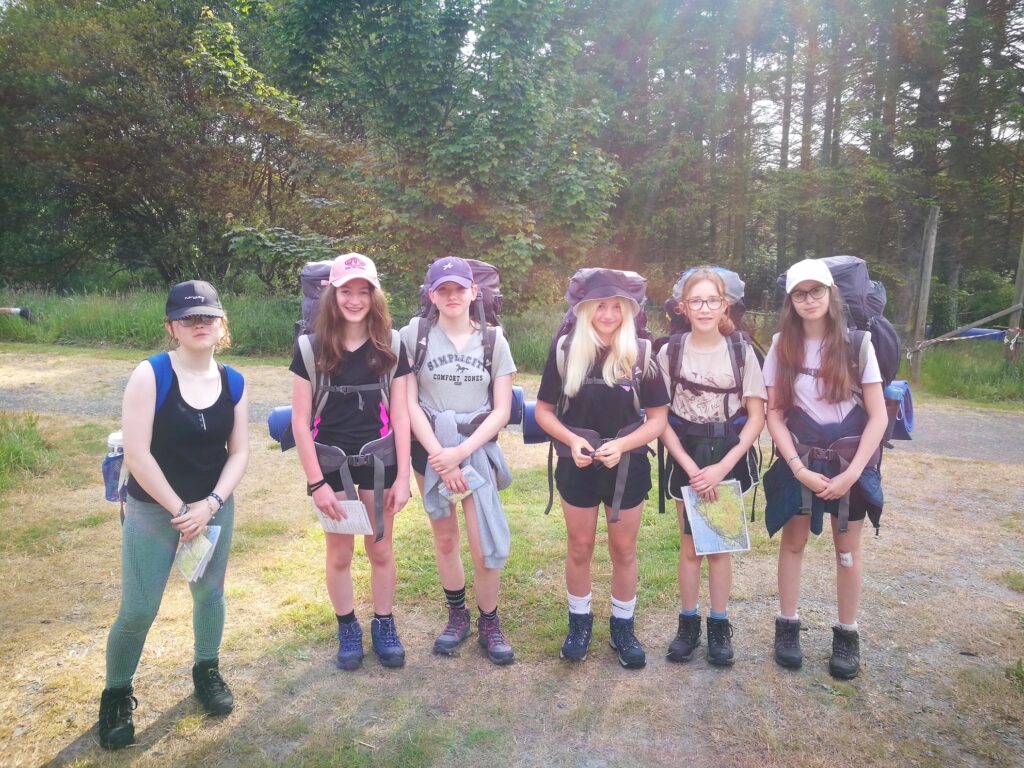 We would like to congratulate all the DofE participants from Wallace who completed their expeditions this year. A massive thank you is required for Mrs Campbell, Mr McKee, Mr Cleland and Miss Hendy for all their support with the groups this year. A special word of thanks must also go to the Bryson Pathways staff for their professionalism, empathy and patience last season.
As the 2022-2023 season has come to an end, we are very pleased to announce that Miss Hendy will be taking over the role of DofE Co-ordinator at Wallace High School. Miss Hendy will be replacing Mr Armstrong. Miss Hendy has a wealth of DofE experience and has helped run the DofE Award Scheme for the Boys' Brigade over many years.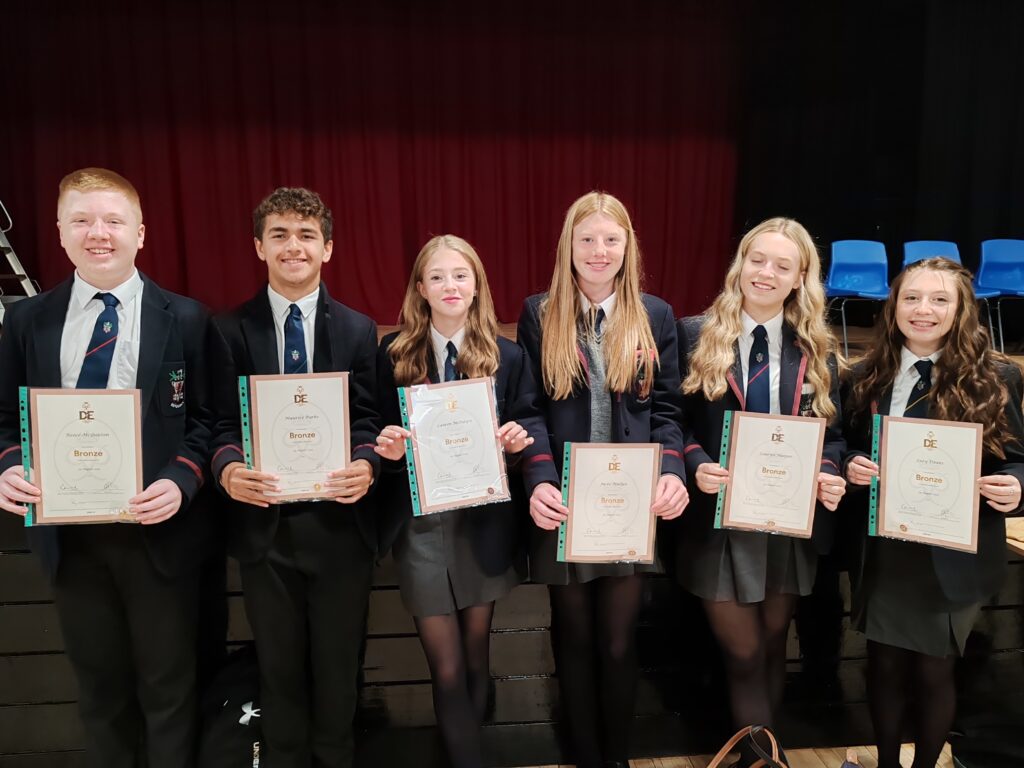 Reflecting on his tenure as the DofE Co-ordinator Mr Armstrong expressed the following:
'It has been a true pleasure and privilege to have run the DofE Award Scheme in Wallace. I wish to thank the Board of Governors, the Principal and all our amazing staff for helping make my job easier and supporting me in making the DofE Scheme a success. I want to wish Miss Hendy all the best with the Award Scheme and I know that it will only grow from strength to strength under her leadership.'
About the Duke of Edinburgh Award Scheme
The Duke of Edinburgh's Award is a youth development program founded by Prince Philip in 1956. It encourages young people to engage in activities related to skills, physical fitness, volunteering, and adventurous journeys, fostering personal growth, resilience, and leadership.
Last modified: September 18, 2023