Cuisine and Wallace have become closely connected in recent years as much to the delight and pride of our school family we've witnessed some amazing achievements from former pupils such as Suzie Lee who triumphed on the BBC show Britain's Best Home Cook and Chris McClurg whose dessert made the final of The Great British Menu. No surprise then if our pupils were thrilled by a recent visit from celebrated local chef, Chris McGowan, who visited Wallace to give a masterclass to Year 11. Chris has worked in Michelin Star restaurants, appeared on The Great British Menu and has won numerous awards for his own restaurant, Wine and Brine, located in Moira. Chris demonstrated fine cuisine with the cooking of a roast loin of new seasoned lamb, glazed belly, harissa, smoked yogurt and wilted wild garlic. This dish was also accompanied with a sticky rib taco and pickled onion garnish.
The mouth-watering main course was followed with a toasted sunflower miso caramel tart and vanilla ice-cream. The Year 11 students also explored the importance of flavour and balance within dishes and the importance of presentation as issues such as colour, texture, height and portion size are all of significant importance.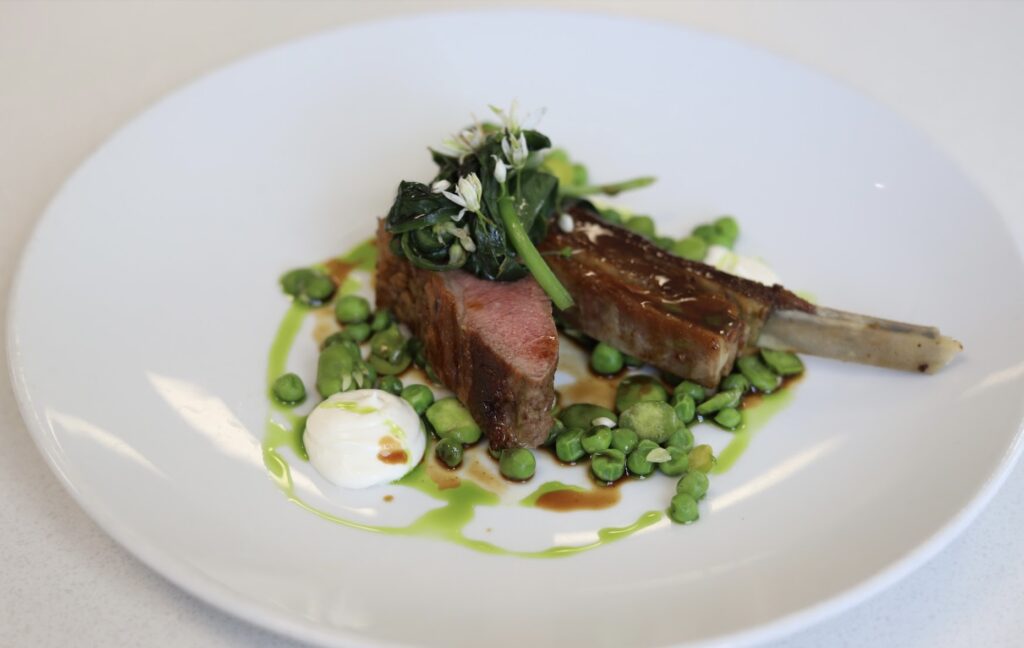 Chris even got a student to lend a hand with the cumin spiced tacos; Daniel Macklin-Copeland got the privilege of cooking with a star!
Head of Department Mrs Abigail Bittle commented:
"We were absolutely delighted to welcome Chris to Wallace and the pupils have gained so much from his visit. His passion for food and his genuine enthusiasm for sharing that passion was infectious and the pupils gained so many terrific tips for practical work."
Technician Mr Newett added:
"It was a privilege to have a chef of such calibre perform a masterclass in Wallace. His skills, knowledge and use of local ingredients made for an exceptional morning."
Last modified: May 18, 2022