Angela Bennett is a current member of Wallace's Board of Governors, proud mother of two Wallace girls and Joint Managing Director of Diamond, a company providing Intelligent Security and Life Safety systems. Angela's post-Wallace experiences are an excellent example of how a student's enthusiasm for a subject can lead them to select a degree based around an academic passion whilst gaining through under-graduate study a host of transferrable academic skills.
 What did you study at A level at Wallace?
English, Geography and French. English was my favourite subject throughout my time at Wallace. I went on to study English at Queen's University, Belfast which I thoroughly enjoyed, and I was delighted to achieve a 2:1 in my degree.
What is your best Wallace memory?
The friendships and the school trips! I went on the English trip to Stratford-Upon-Avon and it was fantastic. We even got to say hello to Prince Charles as he was leaving one of the theatres. I also went on the French trip in sixth form, which was also really good. We had a lot of fun practising our French and staying with a French family.
What values do you think the school taught you?
I am a very punctual and organised person; I think I definitely learnt this at school, for fear of the "Yellow Card" being signed! As I moved up through the school, I learnt to seize opportunities. It increased my confidence and it was much more fun embracing new challenges than just coasting along.
What are the greatest challenges and greatest joys of your work?
I co-run the family business, which is stressful and challenging. Running the business from home during a pandemic, whilst at the same time home schooling has been the greatest challenge! It is also very rewarding however, particularly to see the growth in the business. I have won some awards in recent years that I am very proud of. In 2019 I was awarded Director of the Year by the Institute of Directors NI in two categories – Family Business and SME, and also that year was named in the "40 under 40" list. I am currently a finalist in the UK Women in Security awards which is being held in February 2021, which I can't quite believe!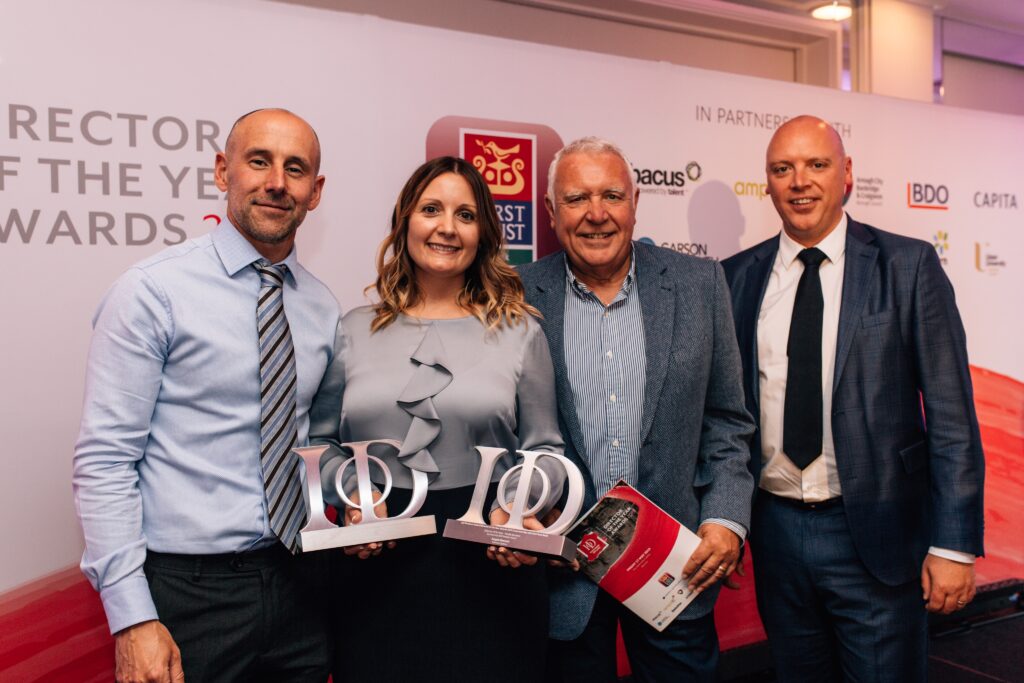 What advice would you give your 18 year old self?
Have a 5-10 year plan, and give it plenty of thought. Work experience will give you a real insight into what different careers entail and it's very worthwhile doing. I left Wallace and studied English at QUB, but I didn't really know what I wanted to do beyond that. After three years at QUB, I then did a post-graduate diploma in Accountancy at UUJ, which led me into a finance career, and ultimately into the family business.
What do you regard as your greatest achievement?
I have two fantastic daughters, both Wallace girls of course. I am so proud of their kindness, strength and determination. I am currently studying a part time Masters in Business Improvement, so when I complete that it will be a great achievement! In 2019 I helped raise £12,500 for Cancer Fund for Children, which was an amazing achievement of which I am also very proud.
Last modified: January 20, 2021