As the first month at Wallace High School drew to an end for the Class of 2030, they embarked on one of the annual highlights for any Year 8 student, Year 8 Adventure Day. This day out is a core component of the Year 8 induction and support programme at Wallace High School. It provides the chance for our new students to be able to get out of the classroom and have fun with their peers.
This is our second year of utilising the services of Bryson Pathways, who are also one of our Approved Award Providers for the Duke of Edinburgh Award Scheme at Wallace. For more details on our induction process please see the link below to our most recent website article:
Year 8 Adventure Day : Class of 2030
The Year 8 Adventure Day is a fantastic opportunity for our newest students to be able to spend time with their class tutors and new class mates. The adventure begins as they board the convoy of coaches required to transport over 180 very excitable students to Ardnavally Scout Centre, Belfast. Fuelled on adrenaline, as well as excitement (and possibly some sugar) they could not wait to begin their adventure.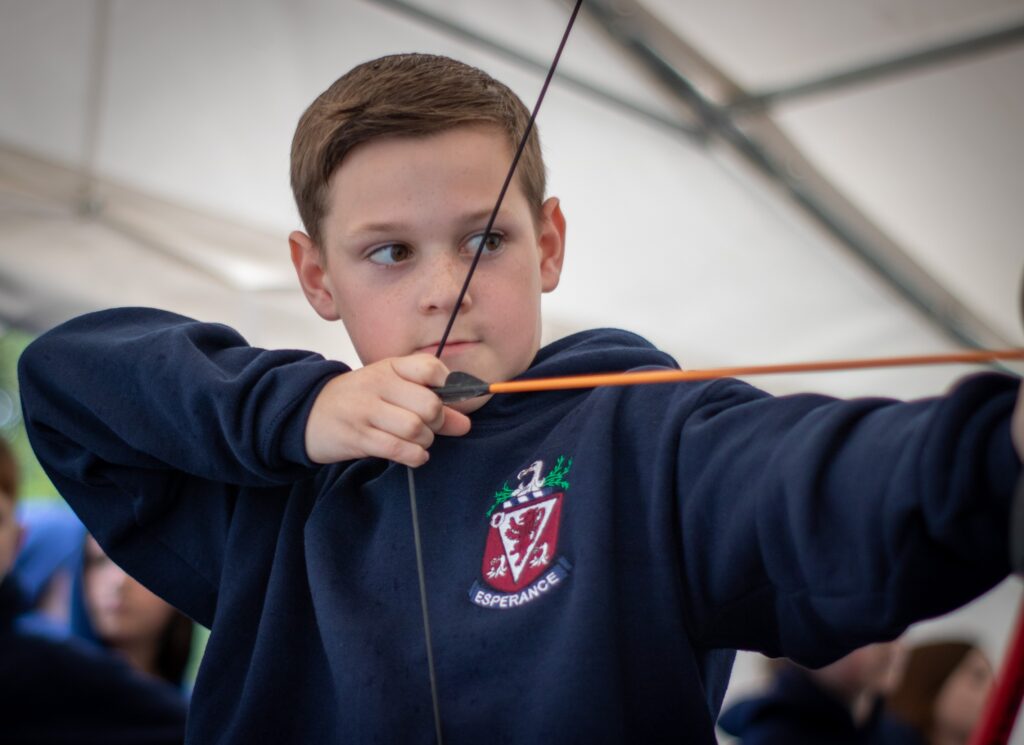 On arrival each class set was directed to one of the many activities on offer. These activities included a BB gun target range. Here students had the opportunity to test their aim and score as many points as possible. As you can imagine, competition was intense, with the bragging rights on the coach home at stake!
The reactions game tested our Year 8's ability to hit as many coloured boards in the correct order as possible. Not as easy as you may think. The bungee runs allowed for students to compete against each other as they tried to get as far as they could before being pulled back. By all accounts our class tutors didn't fare much better here than the Year 8.
Team building games were also on offer, as students had to begin to really get to know each other and engage with those who they may not have sent much time with in the first few weeks of term. This helped them to hone their communication and leadership skills.
Also on offer were archery and an inflatable obstacle course. Great accuracy was on display on the archery range with athleticism and fun being the key components of the obstacle course.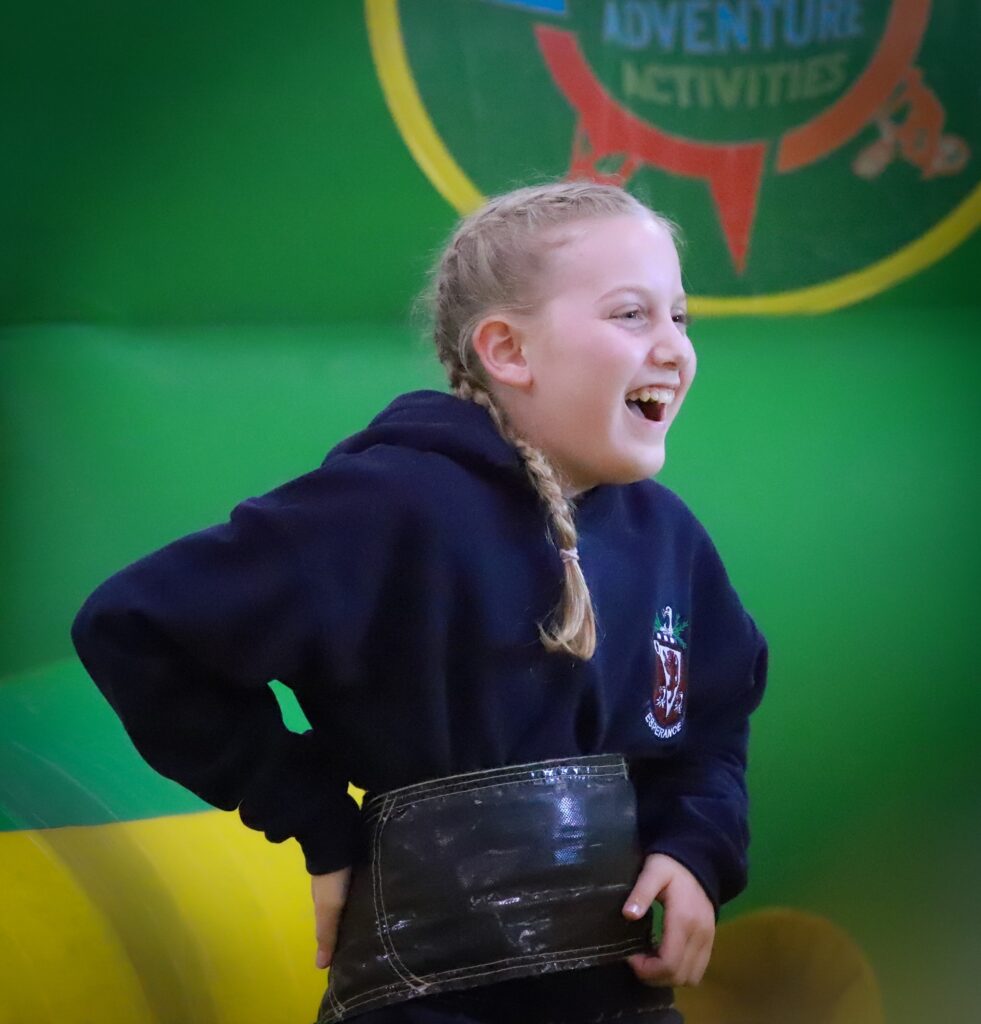 Despite the weather being a little damp, it was clear our Year 8 had a fabulous day.
Lily, one of our Class of 2030, had a fabulous day with her class mates. She described the experience as being 'a fun and enjoyable adventure despite the rain. My highlights were the shooting range and obstacle course. I have lots of funny stories from our first day out as Wallace High School students. My friends and I enjoyed sharing our memories and laughs later on that night!'
Assistant Head of Year, Mrs Young expressed her thoughts on this annual event:
"Friday 22nd September saw another successful Year 8 Adventure Day take place at the Ardnavallay Scouts Centre, Belfast. With a range of activities on offer, students tested their skills at archery, BB gun firing and team building tasks. Two of the most popular activities with students and class tutors alike proved to be the inflatable courses; while the lunchtime football was an added popular extra. Once again, the day was great fun and I'm already looking forward to next year!"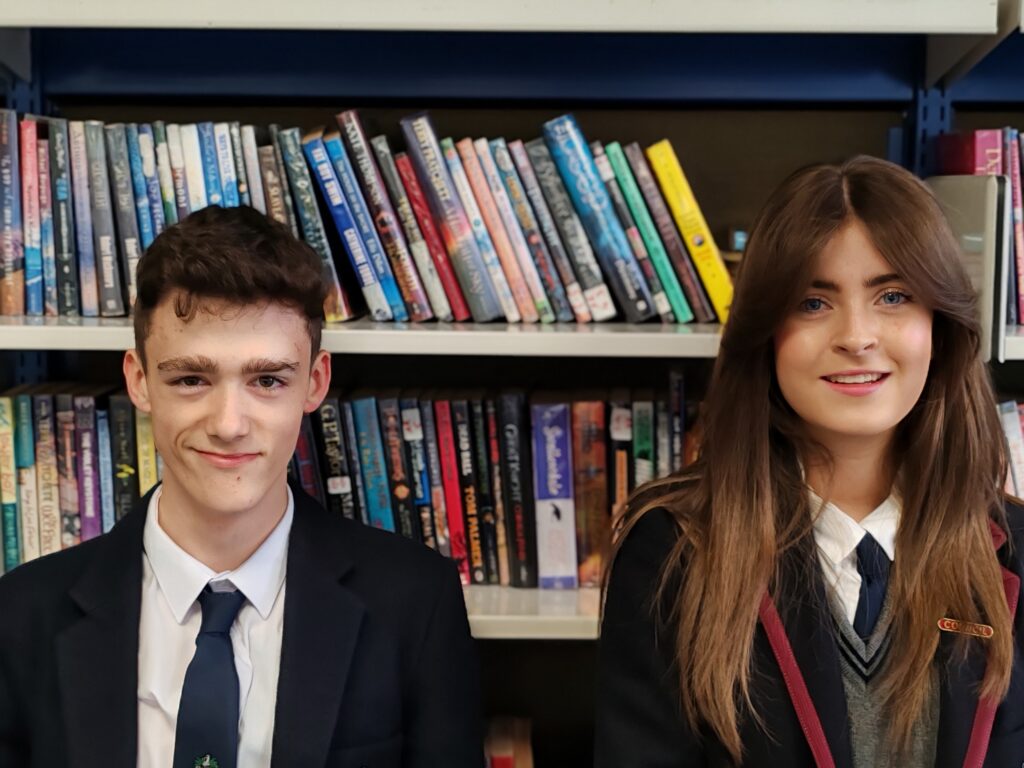 Our thanks must go to the Year 8 Pastoral Team, Senior Teacher Mr Reid, Mr Newett for our photographs, as well as Year 12 students Josh and Katie who filmed, edited and produced our Adventure Day video below:
Please join us by following our social media feeds on Instagram, X and Facebook about upcoming Year 8 events and opportunities. We are looking forward to the Year 8 concert at the end of October!
Last modified: October 9, 2023